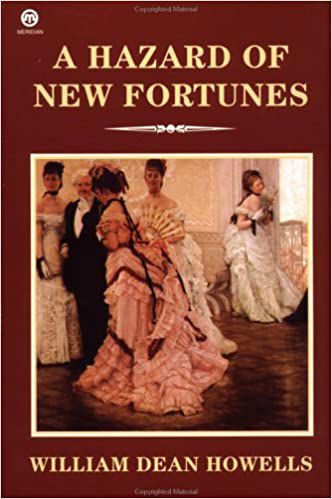 Partie 5 - Chapitre IIIV
"… It ought to be law as inflexible in human affairs as the order of day and night in the physical world that if a man will work he shall both rest and eat, and shall not be harassed with any question as to how his repose and his provision shall come. Nothing less ideal than this satisfies the reason. But in our state of things no one is secure of this. No one is sure of finding work; no one is sure of not losing it. I may have my work taken away from me at any moment by the caprice, the mood, the indigestion of a man who has not the qualification for knowing whether I do it well, or ill. At my time of life—at every time of life—a man ought to feel that if he will keep on doing his duty he shall not suffer in himself or in those who are dear to him, except through natural causes. But no man can feel this as things are now; and so we go on, pushing and pulling, climbing and crawling, thrusting aside and trampling underfoot; lying, cheating, stealing; and then we get to the end, covered with blood and dirt and sin and shame, and look back over the way we've come to a palace of our own, or the poor-house, which is about the only possession we can claim in common with our brother-men, I don't think the retrospect can be pleasing."
"I know, I know!" said his wife. "I think of those things, too, Basil. Life isn't what it seems when you look forward to it. But I think people would suffer less, and wouldn't have to work so hard, and could make all reasonable provision for the future, if they were not so greedy and so foolish."
"Oh, without doubt! We can't put it all on the conditions; we must put some of the blame on character. But conditions make character; and people are greedy and foolish, and wish to have and to shine, because having and shining are held up to them by civilization as the chief good of life. We all know they are not the chief good, perhaps not good at all; but if some one ventures to say so, all the rest of us call him a fraud and a crank, and go moiling and toiling on to the palace or the poor-house. We can't help it. If one were less greedy or less foolish, some one else would have and would shine at his expense. We don't moil and toil to ourselves alone; the palace or the poor-house is not merely for ourselves, but for our children, whom we've brought up in the superstition that having and shining is the chief good. We dare not teach them otherwise, for fear they may falter in the fight when it comes their turn, and the children of others will crowd them out of the palace into the poor-house. If we felt sure that honest work shared by all would bring them honest food shared by all, some heroic few of us, who did not wish our children to rise above their fellows—though we could not bear to have them fall below—might trust them with the truth. But we have no such assurance..."
"If any one offered me more salary than 'Every Other Week' pays—say, twice as much—what do you think my duty to my suffering family would be? It's give and take in the business world, Isabel; especially take. But as to being uneasy, I'm not, in the least. I've the spirit of a lion, when it comes to such a chance as that… "
Partie 5 – Chapitre IX
"It's terrible to think how unnecessary even the best and wisest of us is to the purposes of Providence. When I looked at that poor young fellow's face sometimes—so gentle and true and pure—I used to think the world was appreciably richer for his being in it. But are we appreciably poorer for his being out of it now?"
"No, I don't reckon we are," said Fulkerson. "And what a lot of the raw material of all kinds the Almighty must have, to waste us the way He seems to do."
William Dean Howells : né le 1er mars 1837 à Martins Ferry, en Ohio, et mort le 11 mai 1920 sur l'île de Manhattan, à New York, est un écrivain réaliste et critique littéraire américain.
Howell's moral insight is that modern American life had rushed beyond moral, religious or cultural control ; a major threat on American democracy.